Every day, dedicated individuals decide to leave their jobs and start their own businesses. In the previous 25 years, small businesses started by common people have created over 12.9 million employments in the United States.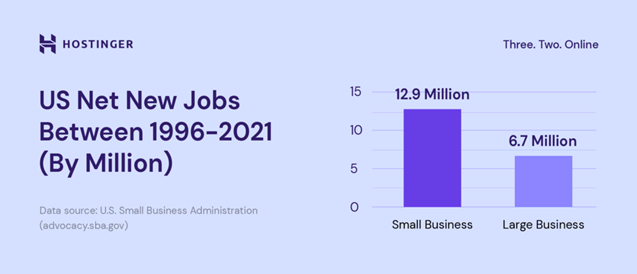 If you're thinking about starting a business, it's important to consider if your idea meets a need in people's lives and work. If you can find a gap in the market and identify a target audience, your business idea could have great potential. But how to actually come up with good business ideas for entrepreneurs? This article features the best and most profitable small business ideas for entrepreneurs that anyone can start from home and expand as their clientele grows. 
Do You Know?
According to small business statistics, being your own boss is one of the most compelling reasons to start your own business. Owning a business allows you to work when, where, and how you want.
What Makes a Good Small Business Idea?
When considering a small business idea, it's important to understand that not all ideas are equal. Some require more effort and funding, while others can be launched with minimal resources or utilize what you already have. Here are the key factors that make a good business idea: 
Minimal training required: A strong small business idea should leverage your existing expertise, requiring little to no additional training. This saves you time, reduces expenses associated with training courses, and allows you to offer services confidently. 
Low startup costs: The ideal business should be affordable to set up. Perhaps you only need to invest in a website domain or purchase a desk for your garage office space, keeping initial expenses low. 
Limited inventory or supply management: A great business idea involves minimal supplies and inventory management. If you plan to sell physical goods, options like drop-shipping or creating goods in small batches can reduce the need for extensive inventory management. 
Online based: The best small business ideas are based online, enabling you to operate from your personal computer. This not only lowers commuting costs but also provides greater flexibility in managing your personal and work life. 
Manageable by a small team: As a small business owner, you may not have the resources to hire additional staff initially. A good business idea should allow you to run your business independently, with the potential to scale and expand later on.  
20 Small Business Ideas to Start in 2023
As we move forward in 2023, it is important to anticipate and embrace the evolving customer expectations, global circumstances, and economic dynamics. Here's a list of 20 business ideas for new entrepreneurs, that are known for their success, which can help you find inspiration and increase your chances of thriving.  
1.
Digital Marketing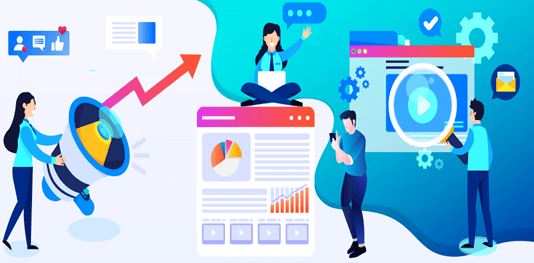 In today's increasingly digital world, businesses face the challenge of standing out online and effectively marketing themselves. This has created a high demand for digital marketing services. However, many small and midsize companies prefer to outsource these services rather than invest in building an expensive in-house team.
This presents a lucrative business opportunity for individuals with expertise in SEO, content marketing, pay-per-click advertising, web development, or social media management. The best part? You can seize this opportunity and work from the comfort of your own home. 
Digital marketing plays a vital role in establishing and promoting a brand, requiring you to stay updated on your clients' marketing strategies. Social media management, for instance, involves continuous monitoring of comments and messages, rather than simply scheduling posts and forgetting about them.  
2. Pet Sitting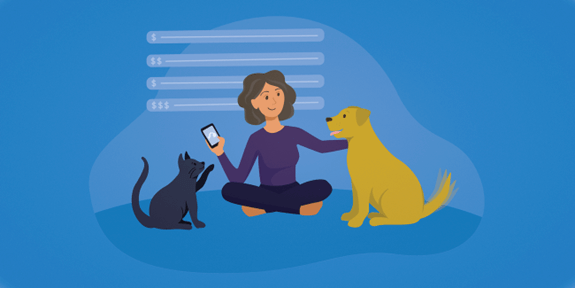 Did you know that around 70% of U.S. families own a pet? When these families go on extended trips, they often seek reliable pet-sitting services to ensure their beloved companions are well taken care of. As a pet sitter, your responsibilities will include looking after dogs, cats, and other pets in the comfort of their own homes.
This entails feeding them, providing water, engaging in playtime, and, in the case of dogs, taking them for walks as needed. Regularly updating the clients on their pets' well-being is crucial to maintain their satisfaction. 
3. Fashion Resale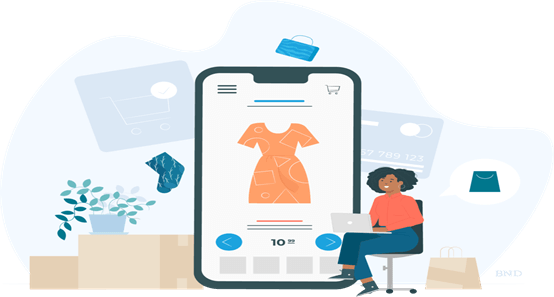 While sales of new clothing fluctuate with the economy, the popularity of fashion resale is on the rise. Secondhand retail was already gaining in popularity prior to the pandemic, and following supply chain issues and a demand for bargains further aided. 
With a projected 127% growth rate by 2026—eight times faster than the whole apparel marketing in North America—if you want to build an apparel store, you should explore fashion resale. Because of reductions and a desire for sustainable fashion, it's an excellent bet in both bad and strong economic times. 
To start a fashion resale business, you'll need a business license, some beginning stock, and a sales venue—which may be online.  
4. Cleaning Service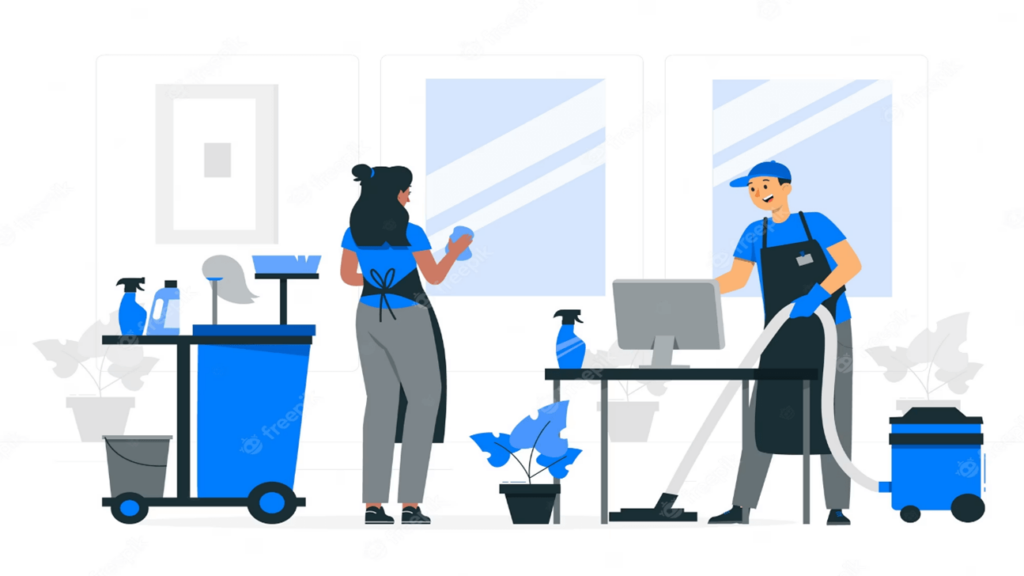 If you enjoy cleaning, you might simply turn it into a business. You can provide cleaning services to households, apartment complexes, and commercial sites with a small team, a variety of cleaning materials, and vehicles. Most cleaning businesses charge between $25 and $50 per hour.  
Consider adding luxury features like floor waxing or outdoor power-washing for an additional cost to separate yourself from other cleaning services. These services could mean the difference between your new cleaning service and seasoned organizations with too many clients to provide that level of cleaning.  
5. Online Teaching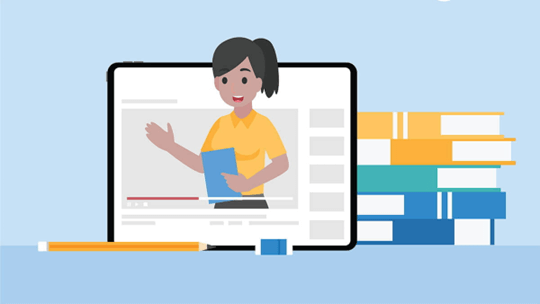 The increasing demand for online education has created opportunities for entrepreneurs. With the advantage of an online platform, you can now teach courses on any subject you have knowledge in, regardless of your location.  
In case you don't possess extensive expertise in a particular subject, you can explore teaching English as a foreign language to students overseas. This online teaching venture allows you to connect with students from around the world, providing them with valuable education and expanding your own horizons. 
6.
Makeup Artist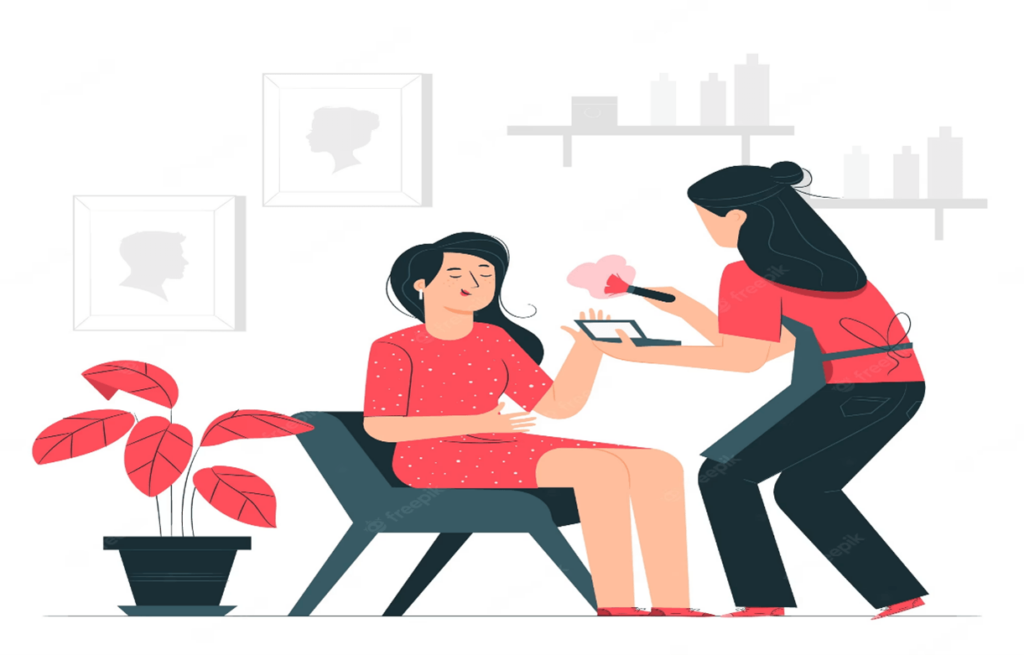 Many people prefer to have their makeup done by a professional since they may lack the necessary supplies or abilities. It could be for a particular occasion, a photo or film session, or another function. Being able to create a range of various styles can increase the appeal of your business to more clients. 
You must be social media aware to run a successful makeup artist business. Instagram is a wonderful medium for advertising your services and attracting new customers.  
7. Start and Monetize a YouTube Channel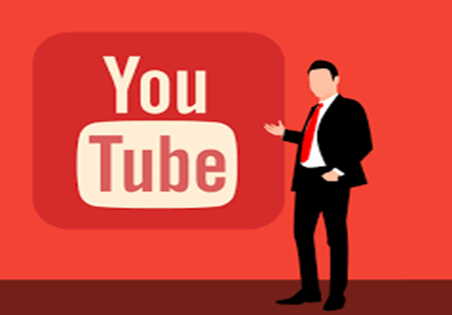 There are numerous individual creators and corporations who benefit handsomely from YouTube. In fact, the number of YouTube channels generating six figures each year has increased by 40% year on year. There's no better time than now to start if you want to be one of them. 
First, you must create a YouTube channel. After that, begin developing video material that you believe people would love. Choose anything you're enthusiastic about, whether it's vlogging, gaming videos, or launching a cooking channel, for example.  
You can use these YouTube marketing tools to rapidly increase your subscriber base. When you have a lot of views per video, you can monetize your channel using adverts, affiliates, and other methods. 
8. App Development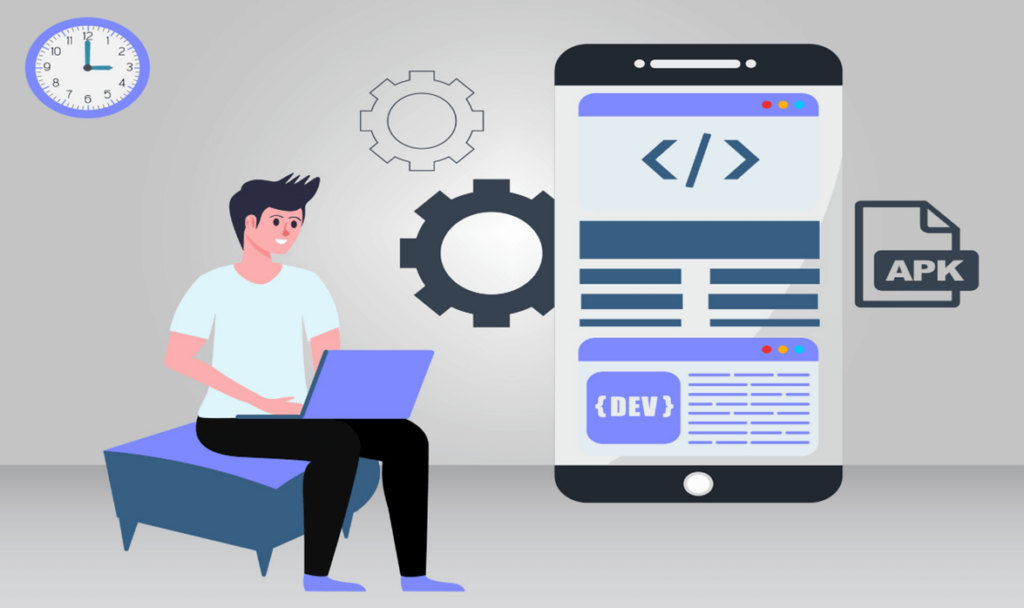 Businesses are looking to become digital, and some may even consider developing their own applications to reach out to customers. By creating a unique iPhone or Android app, app developers may assist businesses in making their ambitions a reality.  
Although no formal degree is required for app development, prior training and experience designing apps are essential if you want to break into the profession. Coding bootcamps and free online courses are available to help you learn the basics and get started. 
9. Freelance Copywriting or Content Writing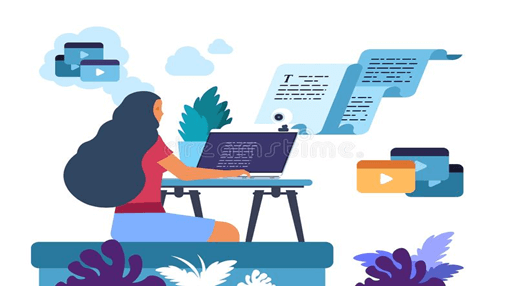 If you're a natural wordsmith with some marketing experience, you can work as a freelance copywriter or content writer. There are numerous companies that will pay you to write blogs, web material, or press releases. Increase your worth by leveraging SEO knowledge to assist customers in developing a plan focused on certain keywords that their target audience is already searching for online. 
Freelance copywriting is a great business to start since you can work from anywhere with an internet connection. It's a home-based business that you may run from the comfort of your own home. You may even make freelance writing your full-time profession if you build a strong enough network and receive referrals from satisfied clients.
10.
Senior H
ome Care Service
 
A background in care and hospitality can be quite beneficial in assisting housebound people who require in-home care. It's also a service that's only going to get more popular. According to the Population Reference Bureau, the 85-and-over population is expected to triple from 6.7 million to 19 million between 2020 and 2060.  
Many elders require assistance with various duties, such as errands or home repairs. With sufficient expertise, you may try expanding your business to assist seniors in transitioning from their homes to assisted living facilities by providing services such as packing, transporting, setting up, or storing their furniture and belongings.  
11.
V
irtual Assistant Services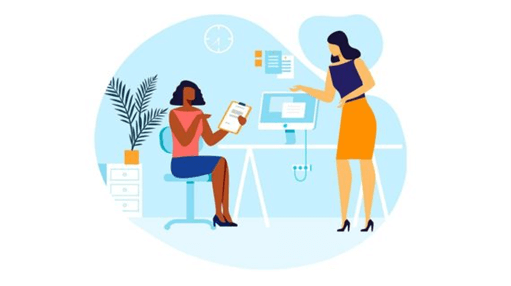 Virtual assistants (VAs) are professionals who work remotely to complete administrative tasks for clients. There is a high need for VAs these days, thus, it may be worthwhile to establish your own small business providing VA services. 
If you want to start out as a freelancer, look for positions on job boards like Upwork. When you're ready to expand, create your own VA business website and advertise for clients, then delegate VA tasks to your workers. 
12. Owning a Food Truck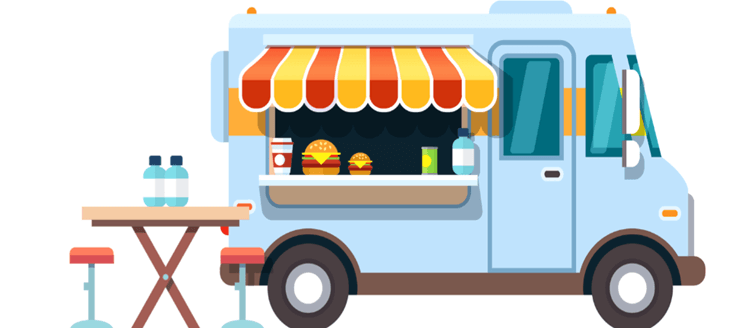 Starting a food truck is an excellent small business idea, especially for entrepreneurs with a love for cooking. Compared to opening a traditional restaurant, the overhead and maintenance costs for a food truck are significantly lower.
Additionally, you benefit from the advantage of mobility, being able to bring your culinary creations to different locations and reach a wider customer base. 
Food trucks come in various shapes and sizes, offering a diverse array of snacks and cuisines. If you have a passion for a particular style of food, why not take it on the road and share your culinary delights directly with hungry customers? While running a food truck requires work, it allows you to operate within a space you're passionate about and connect with like-minded individuals who share your interests. 
13. Lawn Care Service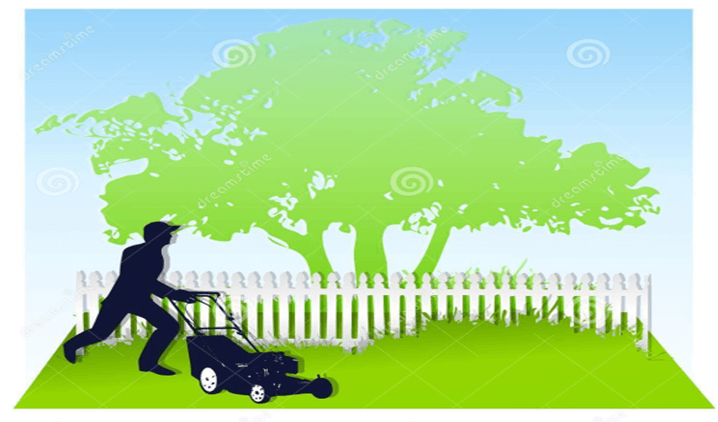 The lawn care industry presents a promising opportunity for entrepreneurs with a passion for outdoor work and a desire to craft beautiful landscapes. Starting a lawn care service requires minimal equipment, a trailer, and possibly some additional staff, depending on the scale of your operations and the number of clients you serve.  
By consistently delivering exceptional services and cultivating a reputation as a brand that goes above and beyond, you can transform a modest lawn care venture into a thriving landscaping company. Emphasizing premium services will further enhance your appeal to customers.
If you enjoy working outdoors and take pride in creating stunning landscapes, this business venture may be the perfect fit for you.  
14. Rideshare
Services
Rideshare apps like Uber and Lyft enable people to launch side hustles that pay well and need little more than a willingness to drive people to their destinations and engage in nice chat on the side. 
Rideshare drivers enjoy the independence of a small business owner without the burden of managing behind-the-scenes operations. If the other business ideas seem to take too much time or money up front, ridesharing could be a good way to get your feet wet in the realm of entrepreneurship.  
15. Real
E
state
Agent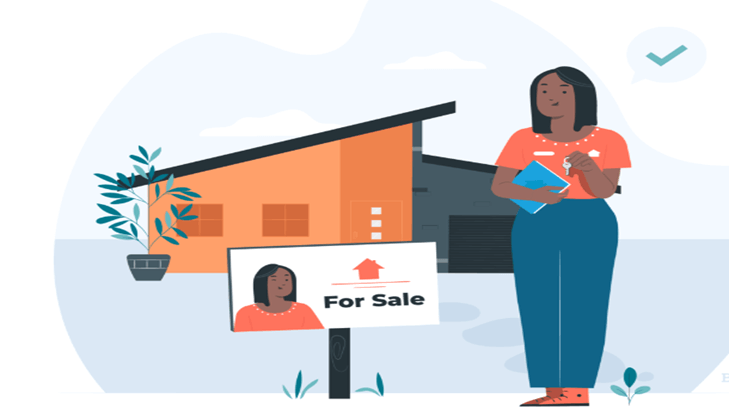 Many people find it difficult to navigate the housing market. As a real estate agent, you may assist clients in finding their dream home at a reasonable price.  
To become a real estate agent in many places, you simply need to take a few months of classes and pass a test. Even with a qualification, you'll need good social skills, so if you're not a people person, this may not be the path for you.  
16. Dropshipping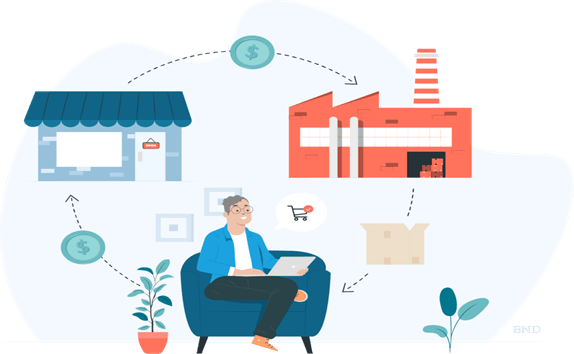 Dropshipping is the practice of having an online store and selling things without ever physically stocking the item. You communicate with the wholesaler, who then ships the product to the clients. 
Dropshipping reduces inventory storage and shipping costs. To get started, all you need is an online store. 
However, dropshipping is competitive—many individuals sell online, and many of them may be selling the same items you are. If you choose this path, make sure you have additional unique selling features (or USPs) to guarantee clients choose you. 
17. Resume Writing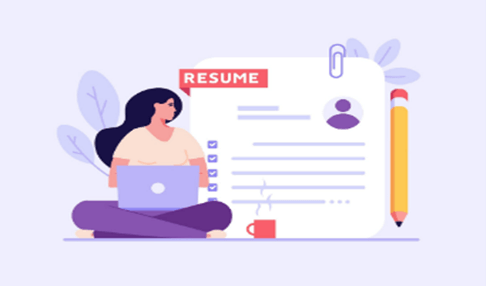 Putting together a résumé, cover letter, and — if necessary — portfolio for a new job can be difficult and time-consuming. That is why many individuals hire assistance. Assist customers with personalised resumes, professionally edited cover letters, and well produced portfolios that employers will find difficult to overlook.  
A resume writing business is low-cost, with small overhead expenses and few educational qualifications. If you believe you need to improve your resume writing skills, you can enrol in a course through Coursera or LinkedIn Learning. 
Once you've mastered resume writing, you may expand your business to include cover letter writing and perhaps career counselling in addition to these services. 
18. Host a Podcast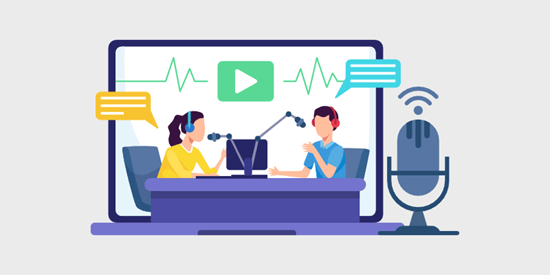 The number of listeners in the music, radio & podcasts segment of the media market in the United States was forecast to continuously increase between 2023 and 2027 by in total 7.3 million listeners (+2.95%). You can tap into that massive audience by establishing your own podcast, then monetizing it to turn it into a profitable business. 
First, you must conduct research to identify your ideal niche. You should choose a theme and format for your podcast that is in demand and that you enjoy. True crime investigations, for example, are very popular.  
Then, invest in some recording equipment to generate your pods and distribute them to directories such as Apple Podcasts and Spotify. 
If you're not sure where to host your podcasts, check out this post on podcast hosting sites.  
19. Launch a newsletter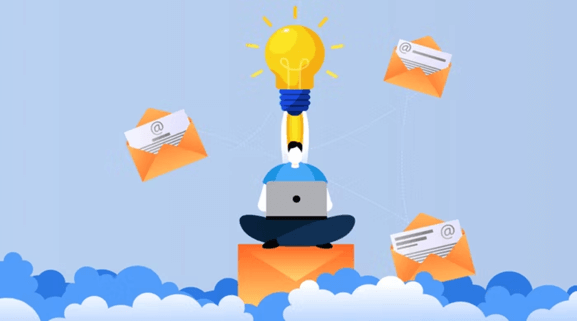 Email newsletters are subscribed to by more than 90% of Americans. This means that if you can grab the interest of a specific audience, you can establish a substantial following and monetize it.  
Create an umbrella topic on which you can write extensively, and then try to build a brand voice and objective. Explore the top email marketing software to assist you in managing your subscriber list and email sends, and then you're ready to begin. Gather feedback from your target audience over time so that you may give them more of what they want and less of what they don't. After all, it is their continuing participation with your newsletter that will help you turn it into a profitable business. 
20. Event
Planning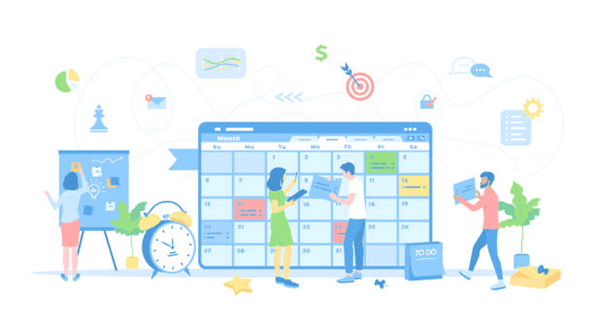 If you have exceptional organizational and interpersonal abilities, an event planning business is an excellent choice, and it is quite inexpensive to start. You may opt to specialize in a single type of event, such as weddings or business meetings, or you could position yourself as an event planner of all trades. 
The good news is that event coordinators are always in high demand. Because it is not a job that can be easily automated, this small company concept will thrive regardless of the digital world. To begin, seek for a platform that allows you to quickly market your availability, such as event planner directories like Eventective and WeddingWire.
Tip
Choose a small business idea with low startup costs. If you still don't have enough money, finance your business idea through crowdfunding or investors.
Conclusion
Starting a small business can be a terrific way to get financial independence and control over one's career. A small business can deliver a meaningful and profitable enterprise with the correct idea, planning, and execution.  
The 20 small business ideas offered in this article might serve as a starting point for ambitious entrepreneurs to investigate and find the greatest fit for their talents and interests. It is important to remember that starting a small business needs dedication, hard work, and persistence and that success is not assured.  
Before embarking on any business enterprise, it is important to undertake extensive study and seek expert guidance. Anyone with the correct mindset and a commitment to perfection may convert their small company idea into a profitable enterprise.