The business landscape has evolved significantly. The way businesses used to operate from offices and generate revenue is now outdated. Although many businesses continue to operate similarly, numerous small businesses have begun to provide mobile services. 
Embarking on a mobile business venture presents abundant opportunities and proves to be a wise investment. The food truck industry, for instance, is experiencing remarkable growth, with a market size of $1.16 billion recorded in 2021. Beyond the potential for growth, mobile businesses offer many advantages, including flexibility and convenience. 
Operating a mobile business allows you to cater to multiple customer locations in a single day, enabling you to generate substantial revenue. From mobile pet grooming services to clothing sales, there is a wide range of mobile business ideas to choose from, catering to various industries and customer demands. This flexibility and convenience contribute to the appeal and viability of mobile businesses in today's dynamic market. 
Why Mobile Business?
The mobile nature of the business grants you the flexibility to set your own hours and experiment with different ideas and locations as you continue to grow and develop your business. The ability to operate on the road provides unique opportunities for cost control and entrepreneurial exploration. 
Low Startup Costs: Starting a mobile business offers several advantages, including lower startup costs compared to traditional brick-and-mortar stores. This affordability makes it an attractive option for both newcomers and expanding ventures.  
More Potential Customers: Mobile businesses have the potential to reach a larger customer base. Unlike physical stores that rely on a single location, mobile businesses can attract an unlimited number of customers by strategically choosing multiple locations to operate.  
Smaller Inventory: The limited space in trucks and trailers means mobile businesses typically carry a smaller inventory. This translates to cost savings as there is no need to purchase excessive stock upfront. 
How much does it cost to start a Mobile Business in 2023?
Based on a survey conducted by the American Mobile Retail Association, the average startup cost for a mobile retail business is $18,999, which covers expenses such as purchasing and modifying a used vehicle and establishing a new company. Additionally, ongoing expenses include inventory, insurance, fuel, and POS systems for payment processing. 
While starting a mobile business may not be extremely inexpensive, operating on wheels offers significant cost advantages. By not having a fixed physical location, you can avoid expenses like rent, staffing, large displays, and traditional advertising. This translates to substantial cost savings. 
15 Best Mobile Business Ideas to Opt for
Starting a successful business requires strategic planning, determination, and effort. While online services have seen significant growth, certain services still require in-person visits. If you're interested in exploring profitable mobile business ideas, we have compiled a detailed list of the top 15 options: 
1. Hairstylis
t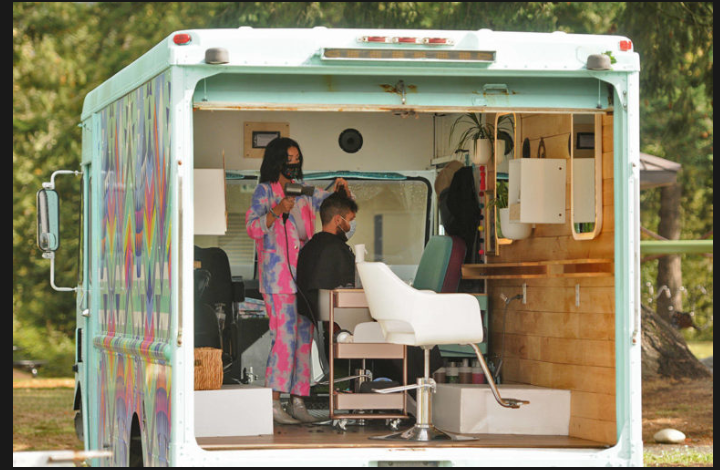 A mobile hair salon business presents an opportunity to offer a wide range of services, including haircuts, hair treatments, and more. This business model allows you to cater to the high demand for at-home services, establish partnerships with offices, and provide services at wedding venues, special events, and corporate programs. 
Operating a mobile hair salon enables you to deliver premium grooming services to customers who have made prior appointments. By setting up your business in a specially repurposed truck, you can efficiently serve salon customers while having the flexibility to plan your routes on the go. This mobile setup allows you to bring your salon directly to clients, providing convenience and personalized experiences. 
2. Coffee Shop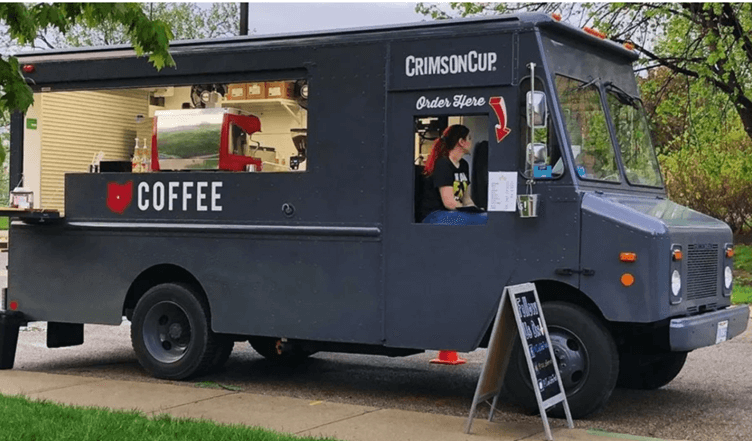 If you've always wanted to operate a coffee shop but don't want to commit to locating a location, a mobile coffee business could be a great answer — or a smaller-scale test of your concept.  Many of these businesses run on bikes and carts, making them a common sight at festivals and outdoor events. 
Mobile coffee enterprises can also act as indoor event providers, bringing specialized coffee drinks to offices and conferences. 
3. Cleaning service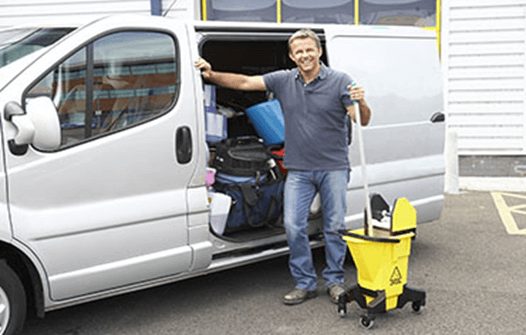 Mobile cleaning businesses are experiencing high demand and proving to be profitable, particularly in urban areas. From Airbnb turnovers to post-party clean-ups, there is a consistent need for efficient and reliable cleaning services. If you find cleaning therapeutic and are seeking an entrepreneurial opportunity, this could be the perfect venture for you. 
To differentiate yourself in the market, you can take it a step further and enter the sustainability niche. By exclusively using safe chemicals and adopting low-waste methods, you can position your business as an eco-friendly cleaning solution.  
This approach not only aligns with the growing consumer preference for sustainable practices but also sets you apart from competitors, allowing you to cater to environmentally conscious clients. 
4. Junk removal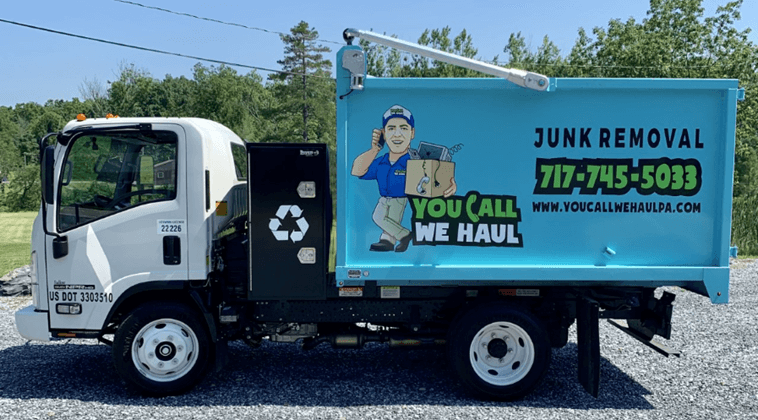 Junk removal services encompass a wide range of tasks, from clearing out old garages to maintaining cleanliness at construction sites. Whenever unwanted belongings cannot be thrown out in the normal trash, a junk removal service can help. People and businesses need help hauling away broken furniture, clearing out an attic full of trash, or even emptying an estate or foreclosure.  
The startup costs for this business are relatively low, and the learning curve is relatively straightforward, making it accessible for aspiring entrepreneurs. 
5. Specialty Food Provider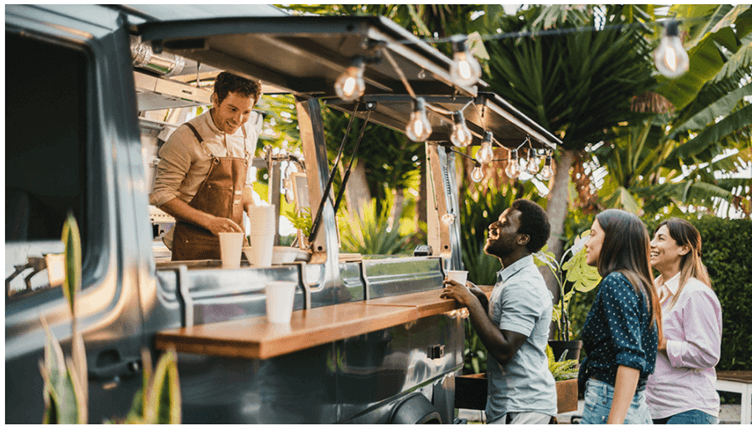 In addition to fully equipped food trucks and catering services, starting a mobile business that specializes in unique food items like cotton candy, kettle corn, popsicles, cupcakes, and more can be a delightful attraction at various events such as parties, meetings, conferences, and gatherings. 
This concept works exceptionally well for foods that do not require heating or extensive setup at events. By focusing on ready-to-serve delicacies, you can streamline your operations and provide a hassle-free experience for both you and event attendees. 
6. Mobile pizza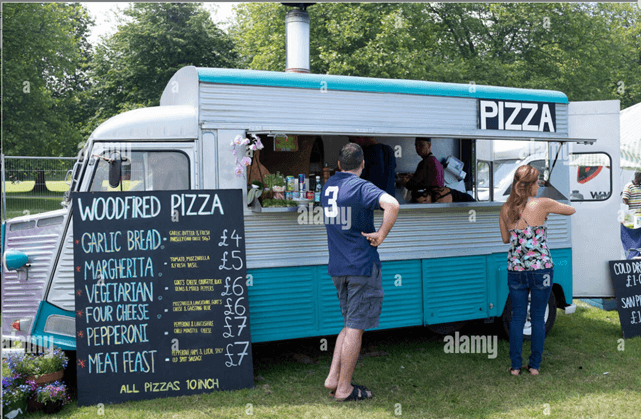 Pizza, a beloved food worldwide, holds its own as a popular choice for a late-night indulgence or a quick and convenient meal. Launching a mobile pizza-making business, complete with a pizza oven on wheels, offers a fantastic opportunity to embark on a fun and delicious venture at a manageable starting cost.  
The mobility factor allows you to position yourself in the perfect location, ensuring you are always at the right place at the right time to satisfy pizza cravings and cater to customers' needs. 
7. Mobile laundry service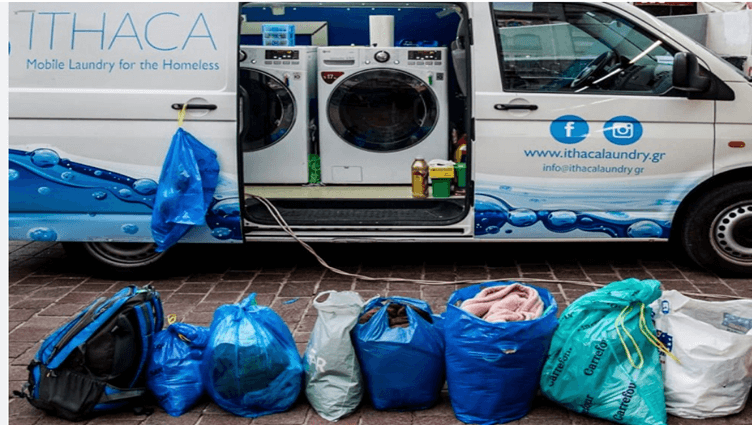 Laundry businesses can be quite lucrative, with a few of them having annual revenues of around $300,000. So, if you are looking for a small business idea, you can offer mobile dry cleaning and clothes cleaning services.  
The mobile aspect could make your laundry business especially profitable since you can offer your customers the convenience of pick-up and drop-off. You can even deliver their laundry to them using a small last-mile delivery team.  
8. Pet Grooming Service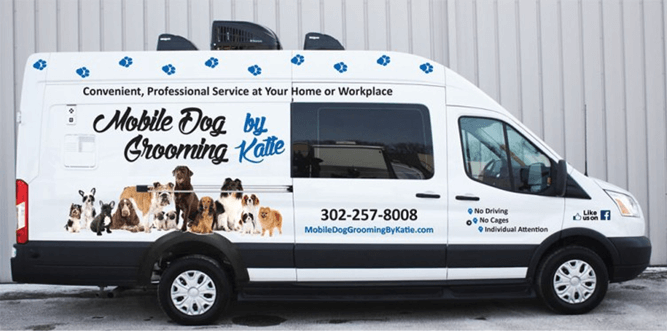 The demand for pet groomers is experiencing a significant surge, presenting a promising opportunity for animal lovers. If you have a passion for adorable furry creatures, starting a mobile pet grooming business can bring you immense joy. 
As the number of pet owners continues to rise, so does their desire to provide proper care and grooming for their beloved animals. By offering in-home services as a mobile pet groomer, you can cater to their grooming needs while prioritizing the health and hygiene of their pets. 
Setting up your mobile pet grooming business requires a van and the necessary grooming supplies. By efficiently planning optimized routes, you can drive to clients' houses and provide grooming services on-site.  
It is important to obtain the required licenses, permits, and insurance before commencing operations as a pet groomer. Additionally, establishing a professional website and implementing a secure payment process enables you to receive payments seamlessly and enhances your small business's online presence. 
9. Graffiti Removal Service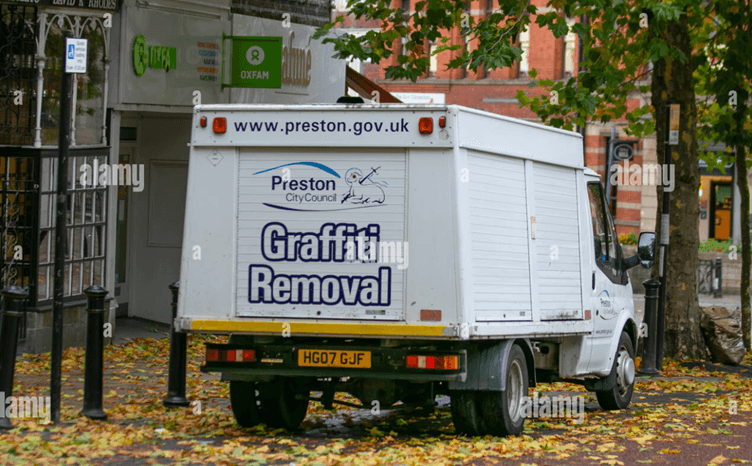 Do you get satisfaction in large clean up projects? Graffiti removal could be the perfect mobile business for you. This service removes graffiti from walls, windows, automobiles, and other surfaces, and is especially beneficial to commercial companies and storefronts. 
In addition, services such as glass repair and repainting are available. 
10. Mobile photography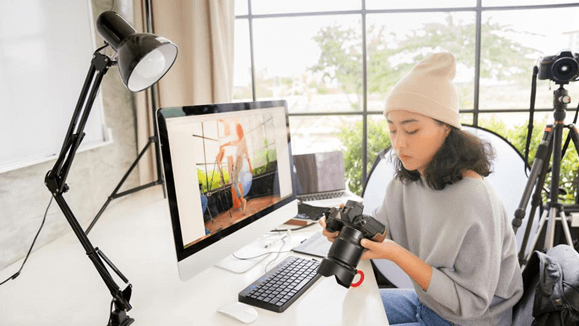 Running a profitable small business as a professional photographer is achievable by offering mobile photography services. Mobile studios can generate earnings exceeding $100,000 per year. Various event types, such as weddings, engagements, baby showers, birthdays, and corporate events, can be covered based on personal interests. 
Specializing in a specific type of photography, such as architectural, portrait, still life, fashion, or sports photography, is also an option. The advantage of a mobile photography business is the minimal investment required, limited to camera equipment and a vehicle.  
Establishing a website to showcase a portfolio and streamline scheduling and payment processes is recommended when starting the business. Clients can visit the website, book sessions, and make payments online. Social media marketing can also be leveraged to attract more customers and drive traffic to the business. 
11. Automobile repairing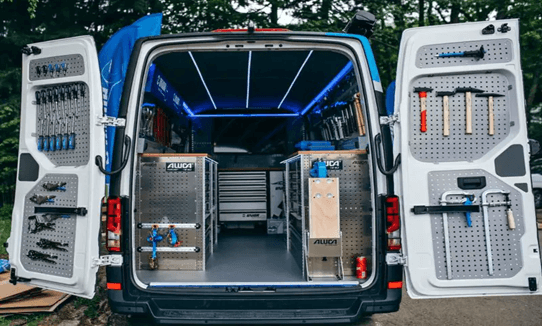 Adding mobile auto repair services to your existing auto repair business can be a profitable venture if you possess automotive repair skills. As a trained mechanic, you can expect to earn an average of $50,000 per year with your small business. 
Running a mobile auto repair business allows you to establish closer and more productive relationships with your clients, fostering loyalty and repeat business. Additionally, you have the opportunity to expand your services to include mobile car wash and auto detailing, further enhancing customer satisfaction. 
The startup costs for a mobile auto repair business can range from $62 to $36,000, depending on the scale of your operations. You will primarily require basic tools and devices, along with your own vehicle for transportation. 
12. Mobile pop-up events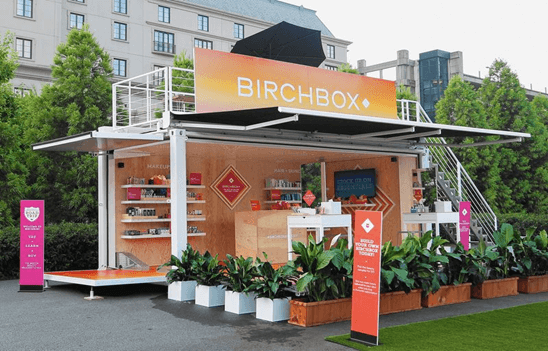 Mobile pop-up events offer a promising business opportunity for individuals with a creative flair and a passion for event planning. These flexible and enjoyable ventures involve traveling to various locations to set up events at popular festivals and larger gatherings, allowing you to sell a range of merchandise such as custom-printed T-shirts or homemade jams.  
Additionally, you have the option to organize unique events like music festivals and offer unique merchandise that you can custom print. By adapting your products to the season and location, you can maximize the appeal and success of your mobile pop-up events.  
13. Mobile farmers market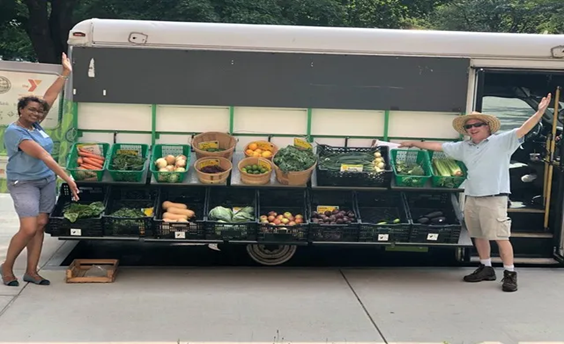 Consider a mobile farmers market as a cost-effective alternative if you aspire to open a grocery or retail store but have budget constraints. These small, mobile stores offer fresh, locally sourced fruits, vegetables, and dairy directly from nearby farms. 
 As the owner of a mobile farmers market, you have the potential to earn between $25,000 to $100,000 annually while making a positive impact on underserved communities.  
The flexibility of this business model allows you to sell your products at your desired time and location. Fruits and vegetables are popular choices, based on data from the National Agricultural Statistics Service (NASS), making them a recommended starting point.  
Additionally, you can explore expanding your services by offering doorstep delivery to enhance customer convenience. 
14. In-Home Care Service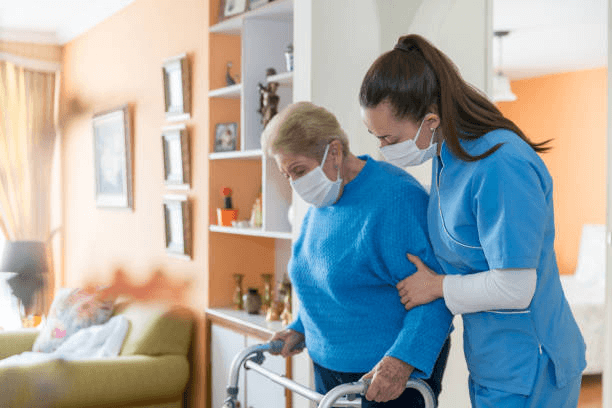 In the healthcare industry, there is always a high demand for businesses that prioritize compassion. If you are considering offering care services, specializing in elder care, emergency care, and infant care can be particularly valuable.  
Setting yourself apart from the competition, your certifications enable you to provide both in-home care and medical attention, ensuring comprehensive and personalized assistance. 
1
5. Mobile clothing store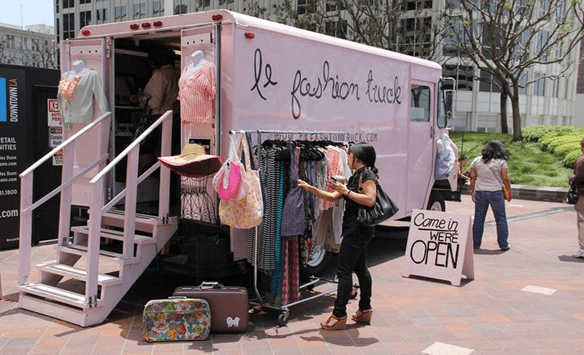 Launching a mobile clothing boutique is an ideal way to enter the fashion industry and fulfill your dream of owning a clothing store. By repurposing a truck or another spacious vehicle, you can create your boutique on wheels.  
Compared to traditional clothing boutiques, mobile boutiques require a smaller inventory and have lower overhead costs. Instead of dealing with rent and utilities, your main expenses will be parking permits and fuel. The initial investment lies in purchasing or repurposing the vehicle, making it a one-time cost. 
A significant advantage of a mobile clothing store is the flexibility it offers in terms of store hours. You can tailor your opening hours to coincide with peak shopping times. For instance, if your store is located near a beach, you can open in the evenings when people frequent the area for walks and leisure. 
In addition to flexible timings, a mobile boutique provides the freedom to change locations regularly. Rather than waiting for customers to come to you, you can take your store to them. This mobility allows you to cater to different customer bases by moving your store on a weekly or monthly basis. 
Conclusion
Starting a mobile business may require an initial investment, but the cost advantages of not having a fixed physical location result in significant savings. By embracing the mobile nature of these ventures, entrepreneurs can navigate the dynamic market, provide exceptional services, and create memorable experiences for their customers. 
Embarking on a mobile business venture allows entrepreneurs to set their own hours, experiment with different ideas and locations, and control costs. The diverse range of mobile business ideas, as highlighted in the list of top 15 options, offers opportunities in various industries to cater to different customer demands. 
To ensure the success of your business, delivering exceptional services that leave a lasting impression on your customers is important.