Opening a hair salon is a promising venture, considering the beauty industry's substantial worth of $532 billion annually. Additionally, the beauty business tends to remain stable even during economic downturns.
However, starting your own salon requires both expertise in styling and a thorough understanding of the challenging process involved. While the initial cost can range from $62,000 to $500,000 or more, it is crucial to take steps to maximize your salon's potential and ensure its long-term success.
In this comprehensive guide, we will walk you through ten essential tips for opening a hair salon, covering everything from market analysis to creating a welcoming environment for your staff and clientele.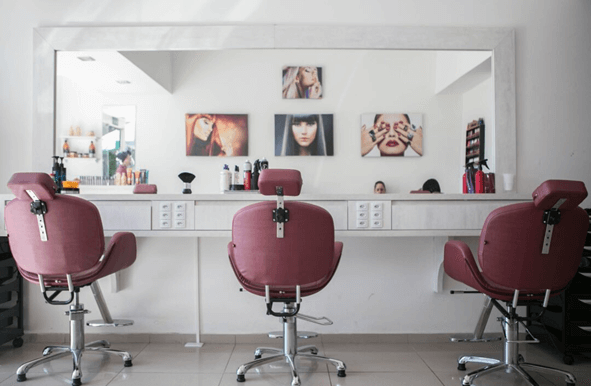 Tips for opening a Hair Salon
Here are ten tips for opening a hair salon that you need to consider when thinking of starting your own beauty salon. It involves a great deal of hard work and planning, but it's also extremely rewarding and great fun.
1. Analysis of the Market
Before diving into the salon business, conduct thorough market research. Identify your target audience, assess the competition, and understand the current trends and demands in the beauty industry. This analysis will help you position your salon effectively and tailor your services to meet the needs of your target market.
2. Create a Business Plan for a Salon
Writing a business plan should be your first step when starting any business. It provides you with a clear objective, outlines how you will achieve that objective, and gives you a good idea of what you need to do to be successful.
Make sure you have a good understanding of the existing salon market in your area, including how large it is, if it is growing and the trends. This will help you to plan exactly how you will compete against other salons.
You should also have a strong idea of your target audience, think about what kind of salon you want to open [and] what culture you want.
3. Beauty Salon Costs
Be aware of the various costs involved in opening a beauty salon. Consider expenses such as equipment, supplies, salon furniture, licenses and permits, marketing, staffing, and overhead costs. Create a detailed budget and ensure that you have adequate funds to cover both the startup and ongoing expenses of your salon.
Set up a cash book for daily income and expenditure so you have an accurate record of incomings and outgoings. Make sure you keep all your receipts.
4. Research the Rules and Laws in Your Area
Do your research and ensure you comply with the state laws and regulations. If you have to make some adjustments to your plan because of regulations and laws, do so early to avoid potentially having to stop your operation later or [having to pay] a fine.
These are some of the common licenses, regulations, and permits required for salons:
Cosmetology license(s)
Employer Identification Number (EIN)
Building permit
Sanitation
OSHA requirements
5. Make Your Beauty Salon Stand Out Among Others
Consider what makes your salon special. Is it the services that you provide? Your attentive employees? Your personalized experiences? Whatever it is, make it a focal point of your identity and build your business around it. To put it another way, find your niche. Growing your business in a niche market is far easier than succeeding in a huge, broader market.
By allowing you to contact more closely with your clients, a niche market provides you with more security against failure and the opportunity to learn what works well (and what doesn't) for your business.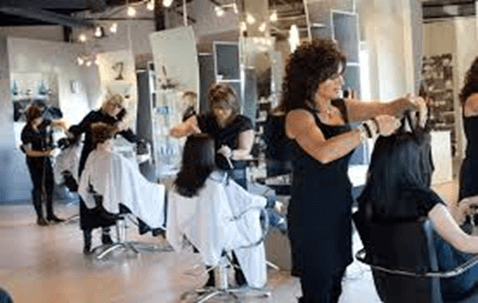 6. Consult with Suppliers
You will need to contact a distributor to purchase supplies for your salon, such as chairs, mirrors, washing and drying stations, shampoo, conditioner, pins, and brushes. Local agents can help you identify local, wholesale, or national distributors.
Larger items, such as chairs and dryers, will require you to work with a large wholesale distributor, such as Belvedere Maletti or Takara Belmont. Smaller goods can be purchased from a local distributor or directly from a manufacturer, such as Paul Mitchell or Estée Lauder.
When starting your distributor hunt, keep in mind to shop about and analyze every potential. Examine the pricing points and customer support (such as counselling or consulting) provided by various distributors and inquire about any special offers or incentives.
7. Create a Reliable Clientele
Building a loyal customer base is key to the success of your salon. Implement effective marketing strategies such as social media campaigns, referral programs, and loyalty rewards to attract new clients and retain existing ones. Provide excellent customer service, personalized experiences, and consistently deliver outstanding results to keep clients coming back.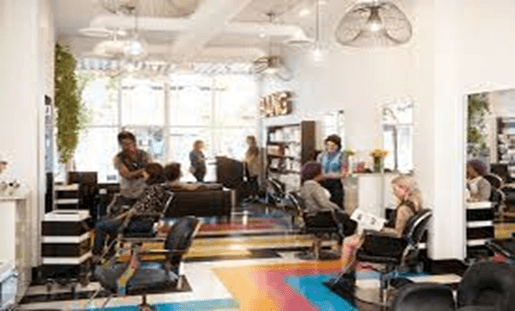 8. Choose the right location to open your salon
Location is crucial for a hair salon's success. Choose a location that is easily accessible, preferably in a busy area with high foot traffic. Consider parking availability, proximity to residential areas, and visibility to ensure maximum exposure and convenience for your clients.
9. Consult an Interior Designer
Create an inviting and aesthetically pleasing salon environment by enlisting the expertise of an interior designer. They can help optimize the layout, choose appropriate décor, and create a welcoming atmosphere that aligns with your brand and enhances the overall client experience.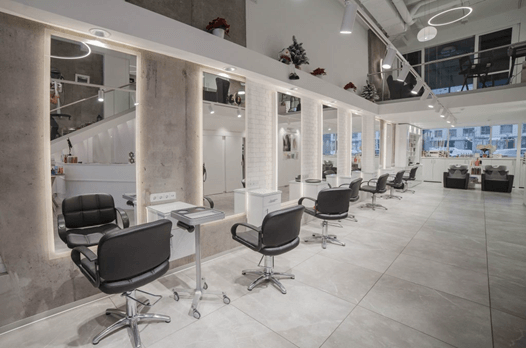 10. Put Your Staff First
Your salon's success relies heavily on your team. Hire skilled and passionate professionals who align with your salon's vision and culture. Provide ongoing training, support their professional growth, and foster a positive and inclusive work environment. Happy and motivated staff will contribute to excellent customer service and the overall success of your salon.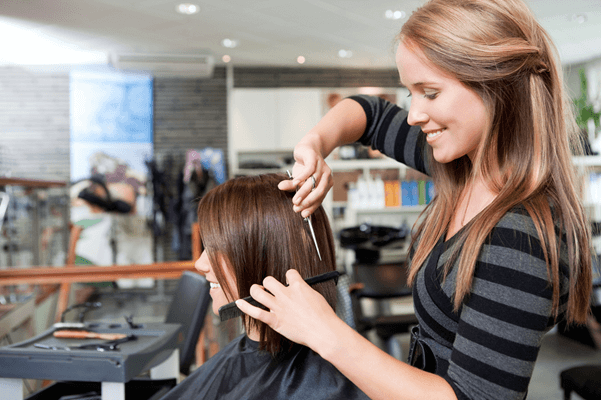 Conclusion
Opening a hair salon requires dedication, skills, and a passion for providing exceptional treatments to clients. By combining the right qualifications, training, and customer service skills, along with a warm personality and patience, you can create a successful hair salon.
Embrace the tips and guidance provided in this guide to strive for excellence and make your salon a place where clients feel pampered and satisfied. With your commitment and commitment to continuous improvement, your hair salon can thrive in the competitive beauty industry.